For the last clubnight of the previous season, three collectives from Marseille (Métaphore, Paradox et Extend & Play) fraternized under the Club Cabaret banner to welcome two of their favorite artists : Willis Anne and Sunil Sharpe. The first one and his machines transformed our rooftop in an improvised jungle, while the second one dazzled the Cabaret with his ability to juggle between the sharpest techno weapons.
Knowing that the man is as much relevent behind the deck as behind the microphone, we had a multitude of questions to ask to Sunil about the way he's documenting his passion, the flourishing scene of Ireland, the difficulties encountered by our fellow club professionals over there … So we intercepted him just after the end of his set. Sit and listen, here we go..

So how was your first gig in Marseille ?
I loved it. The Paradox guys are really nice people, and everyone else I've met too. The crowd was very responsive and also quite attentive to my DJing, I really like when people are genuinely interested in how I play. I like when the crowd is up close and almost in my face, that spurs me on a lot. I loved how some of the crowd were starting to chant and sing too! The venue itself is amazing, love the building and the whole layout really. So yeah, a very enjoyable first visit to Marseille !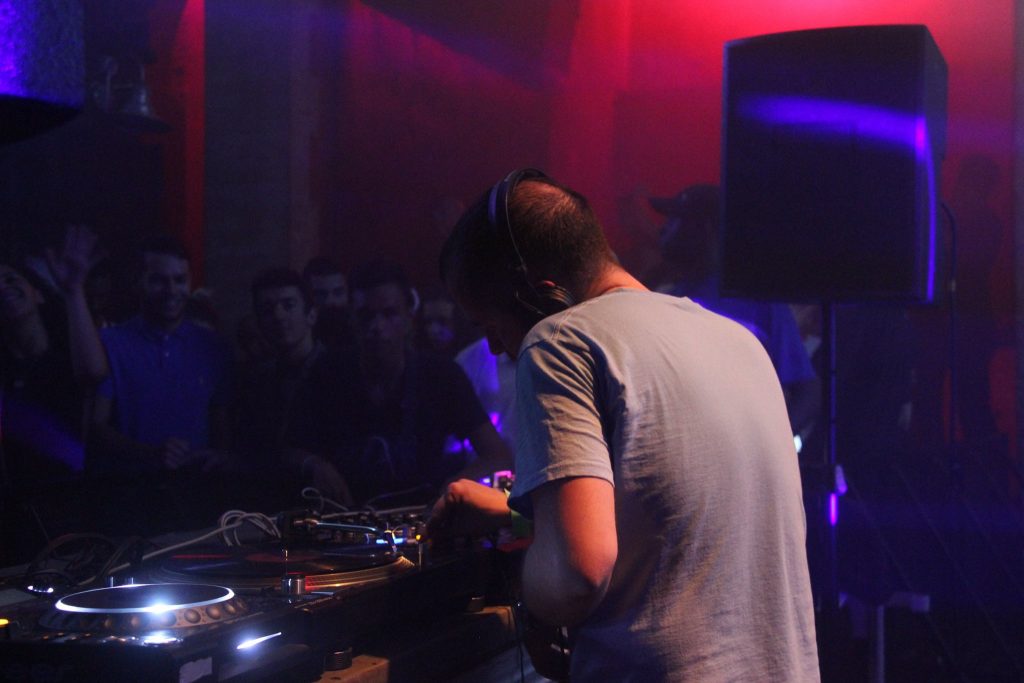 Can you tell us about the current irish club culture ? Are the clubs still struggling with licensing laws forcing them to close at 2:30am ?
Yes, it's an ongoing problem in Ireland. The government are not particularly interested in these things and don't have much knowledge on the whole issue actually. It's not like they have commissioned any solid reports or spoken with the people within the industry to understand what the industry needs, so really the government and the nightclub industry are complete strangers to each other. The Irish nightclub association have had solid contact with the government in the past but they're not as active now.
Our group Give Us The Night has represented people working in nightclubs – DJs, promoters, nightclub workers, and various creative types in the scene. In the early years of the campaign I found we were kind of fighting the battle of nightclub owners who weren't willing to speak out themselves, so in recent years we've taken a bit of a step back. We'll still keep campaigning but can be a lot more effective if the nightclub owners themselves are standing up too. And when they do, if they do, we'll be right there behind them. We're not gonna go away but as it stands we can only properly lobby when a bill is coming up, or when a general election is coming up. And we've done that without fail so far, but a general election only comes every five years… a change in minister or a new bill, this stuff can take ages to happen as well.
« Movement on our licensing laws has been so stagnant that journalists haven't had a reason to cover it in a long time »
In Dublin we are now talking about the possibility of a night-time mayor. It would be great to have a night mayor like in Amsterdam or London or Paris, but those cities have more flexible licensing laws and opening hours. We could appoint a night mayor now but there wouldn't be so much that they could do at first because the legislation is so strict. But yeah it would still be good to have someone like that, it could be like a middle man between the industry and the government. I think it's a good thing that people are talking about it, movement on our licensing laws has been so stagnant that journalists haven't had a reason to cover it in a long time. Now there's this new idea so the discussion has opened up again. There will be a change to the laws, it's just a matter of when. We're still waiting for a certain generation of politicians to die off to be honest.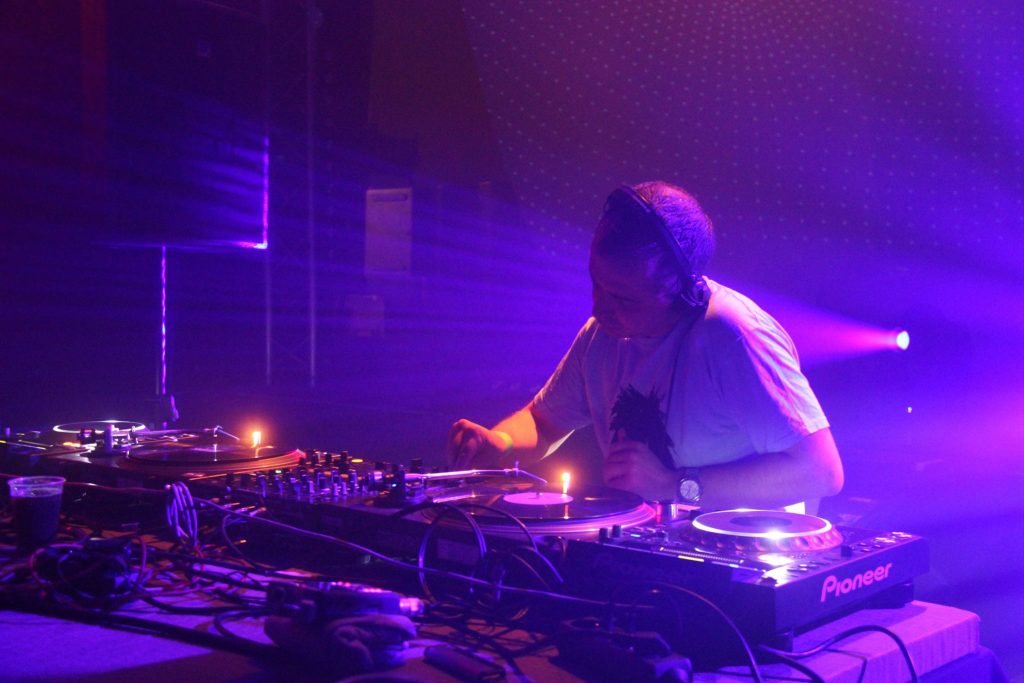 Four years ago you said in an interview that clubbing was just too expensive for most people due to the economic climate. Have you noticed an increase of rave and alternative parties in Dublin and around the country as an alternative response to clubs?
There was for a while but I'm not noticing this as much now. There are still some underground type parties but nothing on a massive scale. One reaction from people, who presumably do have the money, is to travel outside of Ireland more for events and weekends away. The younger ones will go to whatever clubs there are here but as they get older they begin to question the club scene more and are like « oh hang on this actually isn't so amazing », so then they're planning more trips away and stuff like that. The vibe in Irish clubs can be incredible, better than most of Europe really, but some people want the later hours too.
It seems that the techno production is on the rise in Ireland, there are a lot of good producers all around the country. Would you say that Ireland has never been packed with techno material as much as today ? How would you explain that ?
Yeah I'd say so. But it's not even just an Irish thing, I think it's general, techno is extremely popular now. There's a good tradition in Ireland though. When techno went off the boil in the mid 2000s, there was still a techno scene, even though it got smaller there were still some serious people doing things around the country.
« Ireland is small but it is a stronghold for techno. »
I'd love to see Ireland become a little bit of a circuit again, a DJ circuit, for people to play in. Because I feel at one point the club scene was like that. Outside of techno, there were DJs like Mr Spring, Pressure, John Power, these guys, who were going around and actually living off playing in different counties around Ireland. I'd like to see a comeback to the midlands too. There is actually a really good festival there each year, Life Festival, but I'd like to see clubnights develop there as well. It's happening a bit at the minute it seems.
Early to mid '90s there were a lot of good club nights, with some good DJs, but it wasn't until the mid-late '90s when D1 came along that any Irish producers became known for making techno. I think before the harder sound came back recently, there were a few Irish producers like Chymera who were already out there, who in a short space of time got a lot of records out. It was when minimal had got big, but there were also deeper records and more melodic techno getting released, and Bren (Chymera) is one of the guys who broke out of Ireland then. I think his success and Donnacha Costello before him, had a knock-on effect to other producers from here.
You have a journalistic background, you've been running a radio show and you're also running the quarterly crate video series, which is a pretty innovative concept as you're playing your vinyls while commenting them. So I'd like to ask you what are the other medias or ways to document the music that inspires you, that you find interesting or innovative ?

I think the more live or interactive forms of media like Boiler Room have been a healthy development, they are real and capture a moment in time, and it gives a good idea of how an act plays in a live setting. I've only seen a few but I think that Against The Clock thing on Fact is an interesting concept and it seems like Resident Advisor work on a lot of new ideas and ways to discuss music too.
« I do still find that the coverage techno gets in the music media to be quite sanitised »
I do still find that the coverage techno gets in the music media to be quite sanitised though, considering how popular the music is now, and there are very few outspoken DJs or artists in the scene, which gives the scene far less talking points. Most talking points these days come from hasty Facebook or Twitter posts. I can't actually remember the last interview where anyone said anything that really got people talking. I guess people are very safe with their words nowadays, there seems to be a lot more to lose by being honest or saying anything that could seem controversial.
I think one part of the reason I'm doing these videos is because I wanted to present the music in a new way. There are a greater volume of good records coming out again and I thought that it was a chance to document this, as I've probably been buying more records than ever before. I got tired of radio in its standard format, to me this is a more casual and fun way to showcase or present music. I feel most people can quickly make up their own minds on music now, before you didn't have sound clips online and you really relied on magazines and journalists to give you the insight on something. It's not to say that reviews aren't still useful but maybe this type of format is too.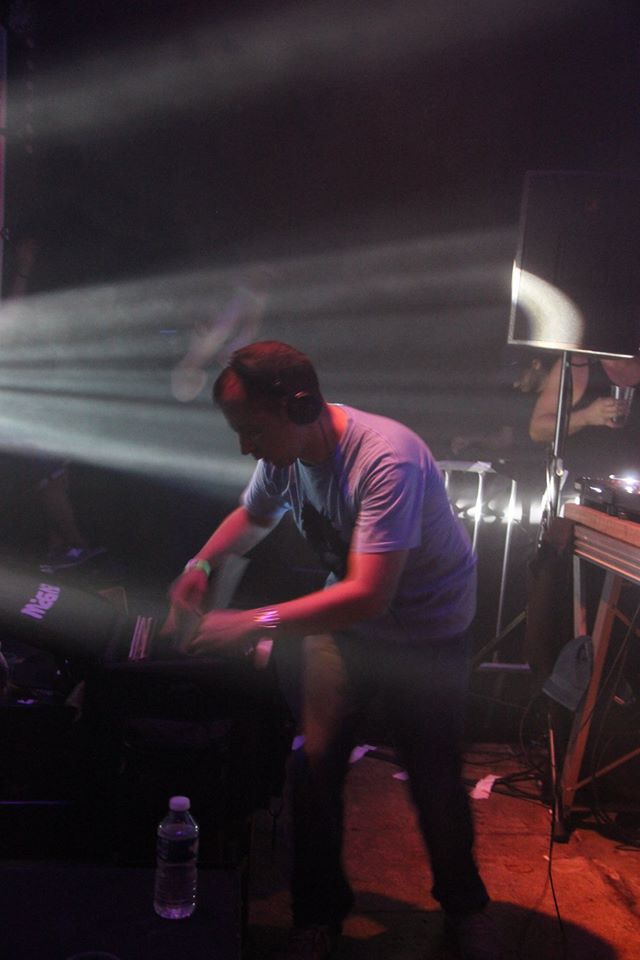 As a DJ, how do you keep yourself updated with the last releases?
New stuff online, or the record shop at home. I use Discogs a little a bit too. There's a shop in Dublin called All City, I buy stuff there. I buy in record shops in other cities as well. I like to support shops as much as I can but I probably do it more online than I used to. I try to balance it as much as I can really. When working in record shops I used to see online stores as the enemy, but now I see them as a kind of ally to record labels and in the preservation of a vinyl market. We're all on the same side I think.
I completely stopped to download digital promos and stuff like that, there is no need, regardless how good the music is. Once I know something is coming up, I'm gonna check it when it's out. Also with the amount of new record labels popping up, more test pressings or advance physical promos are passed on to me these days. I'm lucky also because many of my favourite producers are people that I know, so they may often pass me on upcoming stuff too. For instance tonight I played a couple of Jerome Hill records that he gave me at Glastonbury a few weeks ago. Those records are two of the biggest in my bag right now.
Photos : AnSo Paradox
Interview by Paul Herincx